Urethane Machinery Lining and Parts Manufacturing
PRODUCT LINE CARD
Urethane Relining
Mass Finishing Machinery can produce extraordinary results on work pieces by removing burrs, producing a radius on an edge or corner, or by producing an exceptionally low ra surface finish. The machine produces the energy, but the energy is transferred by the polyurethane lining that is between the steel of the machine and the media compound. This layer will eventually wear out and will need to be replaced.
Hammond Roto-Finish specializes in relining and repairing our product line of machinery, as well as a wide variety of competitor machinery. We use premium grade polyurethanes in a range of durometers and colors to meet your specific application and needs.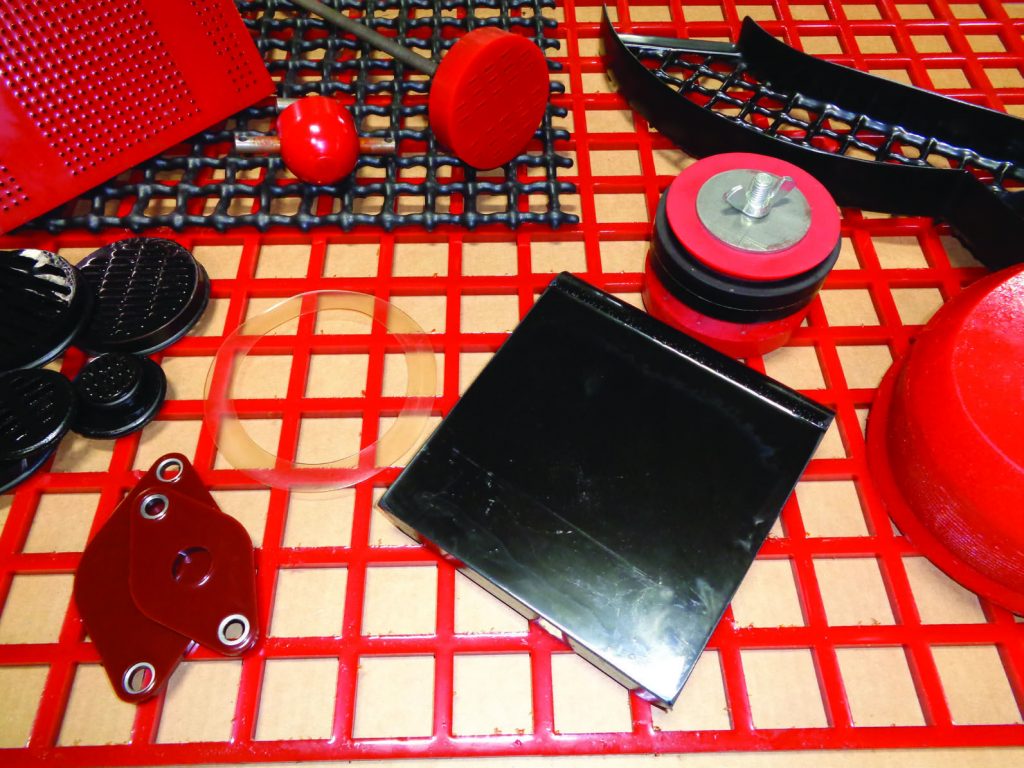 Cast Part Capabilities:
• Screens
• Drains
• Gates
• Media Plugs
• Seals
• Gaskets
• EOAT Boot
• Blast Masking
• Sheet Stock
• Urethane Patch Kits
• And Much More!
Vibratory Finishing machines rely on polyurethane for tow main reasons 1. For protecting the steel weldment from abrasive wear 2. Transferring the energy from the machine drive into the media which works on the workpieces. Urethane durometer is an extremely important factor in a proper reline. Knowledge of the process is key to a successful repair.

Vibratory Finishing tubes or bowls can be refined or extensively rebuilt by removing the lining in a thermal process to reduce the old lining to ash.
The steel weldment is then blasted to clean the surface, followed by priming and then insertion of the mold for the proper lining configuration, and pouring of the new polyurethane.
Centrifugal energy machines are relined in much the same process Media wear is usually confined to the seal gap on centrifugal machines. While much of the original urethane remains, without a proper sealing surface, the components are not functional.
Thermal removal of the old urethane is preformed and then placing of the components into a mold for producing the proper surface contour.
After the lining is poured and cured, centrifugal components must be machined by a trained machinist to turn the proper surface and dimensional fit before the components can be re-installed into the centrifugal machine.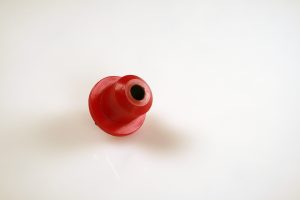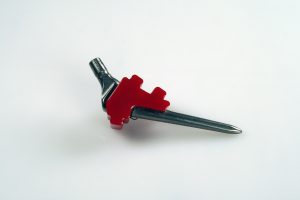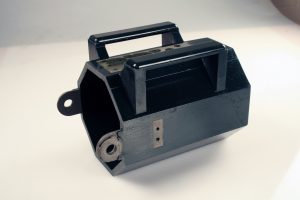 Our environmentally friendly, quality conscious relining process ensures that our customers will receive their unit back in a timely manner to minimize down time. Machine refurbishment is another service offered by Hammond Roto-Finish. Reline and rebuild of drive systems, gates, and repairs to fatigue cracks are also available on Vibratory Bowls and Tubs, as well as other Mass Finishing Machinery.